Brittany Bravo (she/her) is a Los Angeles based photographer known for bringing a powerful softness to her photos.
Her work explores Chicanx culture and community. She creates photos that are symbolic of her culture and ancestors through visual markers of collective identity. Whether it be braids, nameplates or even Chicana nail culture- Brittany loves focusing on these elements in her photography to celebrate and uplift her culture. Her hope is to make people feel seen and beautiful through her images.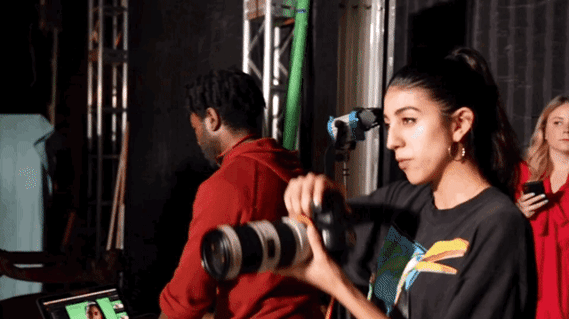 She is a member of Diversify Photo and participated in the Apostrophe Mentorship Program in 2021. Getty Images named her work on Redefining Masculinity as best of 2019.
When she's not shooting, she volunteers as a mentor at Las Fotos Project, an organization dedicated to uplifting teen girls and gender-expansive youth from communities of color through photography mentorship. She also loves to rollerskate, collect photography books and thrift with friends.
Clients
Target, Sprite, Nike, Verizon, Bank of America, FitBit, H&M, Forever 21, Ulta Beauty, Reebok, Footlocker LA, TikTok, Getty Images, Canva, ESPN, The LA Times, PopSugar, Remezcla and Buzzfeed.
Join the Newsletter
Sign up to receive quarterly updates from Brittany.